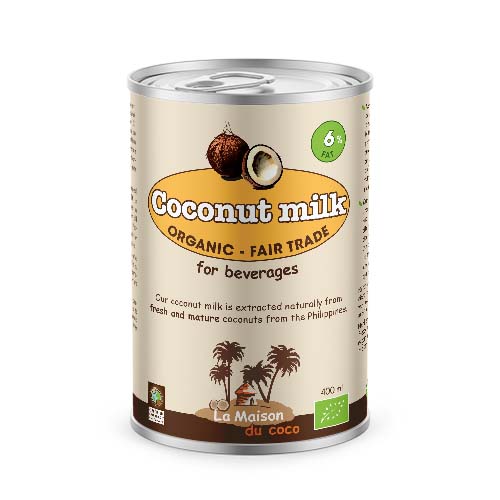 Organic and fairtrade coconut milk 6% fat
400 ml
Ingredients: organic and fairtrade coconut extract, water, organic guar gum
Allergens: non
Coconuts harvested in the Philippines
Milk made in the Philippines
Per 100 grams
Energy: 293 kJ (70 kcal)
Fat: 6 g of which saturated fatty acids: 5 g
Dietary fibre: 1 g
Carbohydrates: 3 g of which sugars: 1 g
Protein: 1 g
Sodium: 7 mg
Coconut milk is obtained by pressing the grated pulp of fresh and ripe coconut mixed with water and thickened with guar gum. It is then packaged in cans without bisphenol or phthalates.
La Maison du Coco's 6% organic coconut milk is produced to fairtrade standards.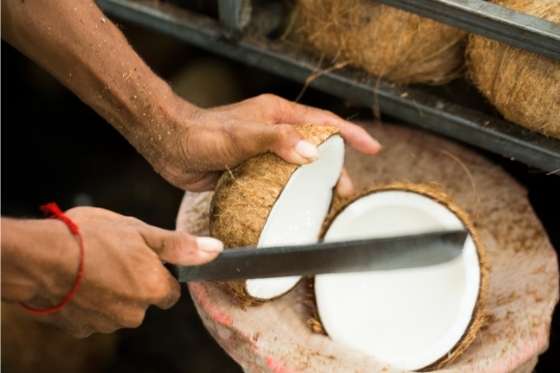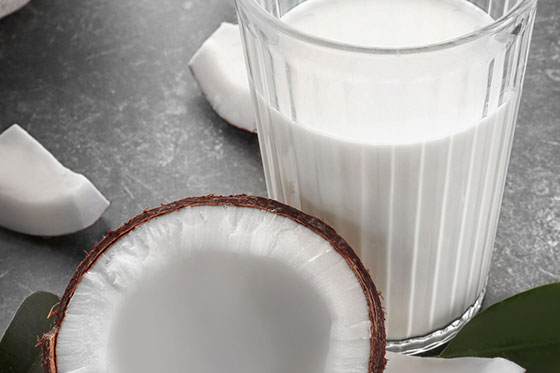 Coconut milk adds an exotic note to your cold or hot chocolate, your coffee or your smoothies. It can also be used in your muesli. Coconut milk can also replace the usual milk in your purées, dessert creams or pancakes.
An excellent alternative to traditional milks, it is also suitable for vegans or those with lactose intolerance.
Our range of organic and fairtrade certified packaged products.