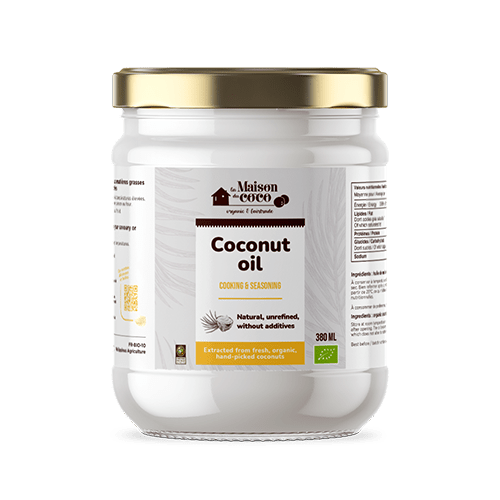 Organic and fairtrade virgin coconut oil
380 ml ou 780 ml
Ingredients : organic & fairtrade coconut extract
Allergens : none
Coconuts harvested in the Philippines
Virgin oil produced in the Philippines
Per 100 grams
Energy: 3380 kJ (810 kcal)
Fat: 100 g of which saturated fatty acids: 86 g
Dietary fibre: 0 g
Carbohydrates: 0 g of which sugars: 0 g
Protein: 0 g
Virgin coconut oil is obtained by pressing the fresh flesh of the coconut. It is then called virgin coconut oil.
This is not to be confused with coconut oil, which is made from whole coconuts where the shells are cooked at high temperatures and treated (bleached, refined and deodorised). This is what's known as Copra.
La Maison du Coco's organic virgin coconut oil is cold-pressed from fresh and ripe coconuts. It is 100% natural as it is untreated, unrefined and free from additives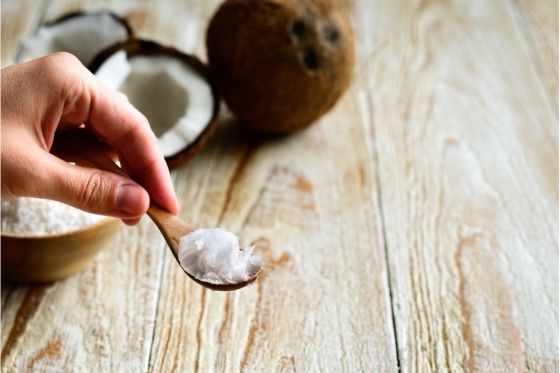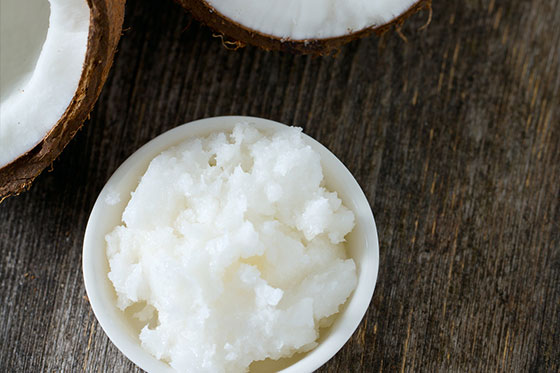 In cooking, coconut oil supports high temperatures particularly well. It is perfect in woks, meat stir-fries or for cookingfish in the oven, for example.
It can replace fats such as butter in savoury or sweet recipes, or seasoning in a vinaigrette, for example.
Our range of organic and fairtrade certified packaged products.