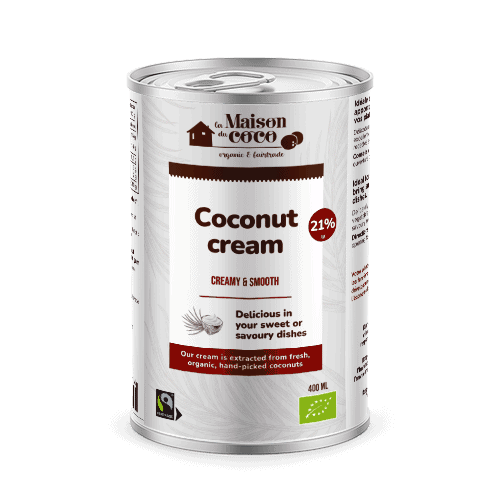 Organic and fairtrade coconut cream
400 ml
Ingredients: organic & fairtrade coconut extract, water, organic guar gum
Allergens : none
Coconuts harvested in the Philippines
Cream made in the Philippines
Per 100 grams
Energy: 962 kJ (230 kcal)
Fat: 21 g  of which saturated fatty acids: 20 g
Carbohydrates: 8 g of which sugars: 3 g
Protein: 2 g
Sodium: 0.024 g
Our coconut cream is made by extracting the flesh of fresh organic coconuts. Once extracted, the flesh is grated and mixed with coconut water. The mixture is cold pressed and then packaged in cans without bisphenol or phthalates.
La Maison du Coco's 21% fat organic coconut cream is produced to the social, economic and environmental standards of fairtrade.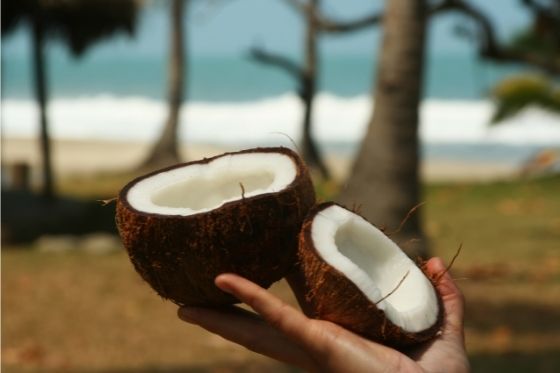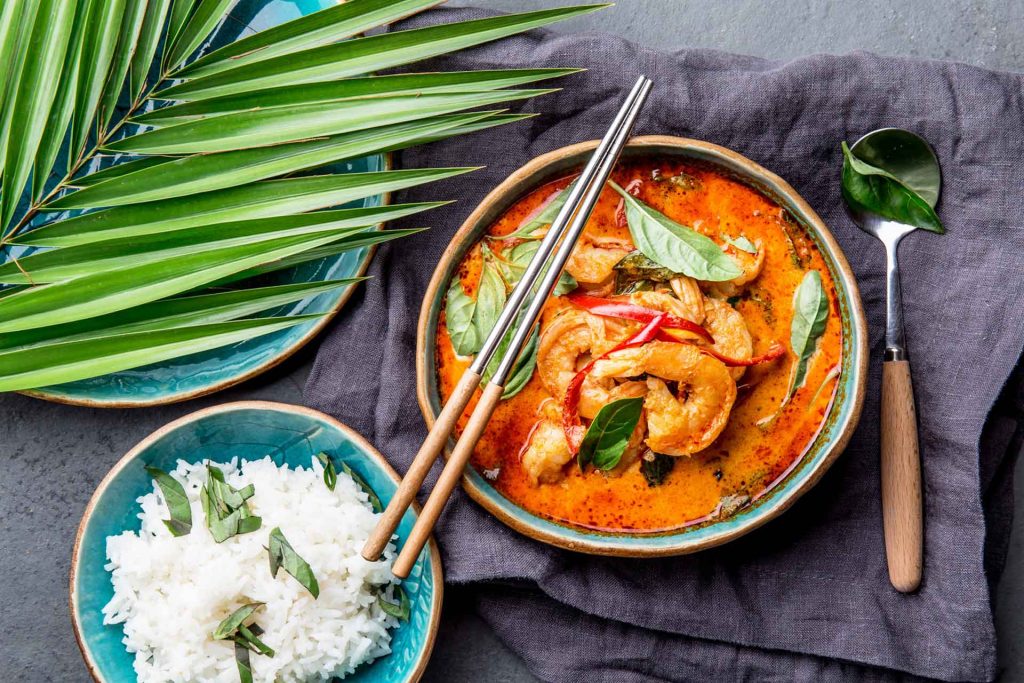 Coconut cream is an excellent alternative to the creams usually used in your savoury or sweet culinary preparations. Thanks to its creamy texture, it is perfect for preparing sauces or tasty curries.
Coconut cream is particularly suitable for lactose-free or vegan diets.
Our range of organic and fairtrade certified packaged products.