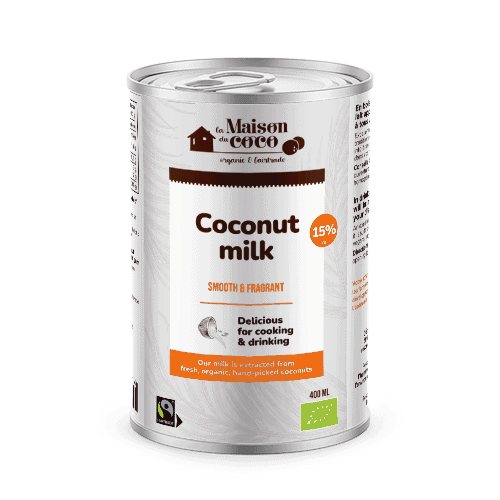 Organic and fairtrade coconut milk 15% fat
400 ml
Ingredients: organic & fairtrade coconut extract, water, organic guar gum
Allergens: none
Coconuts harvested in the Philippines
Milk made in the Philippines
Per 100 grams
Energy: 690 kJ (165 kcal)
Fat: 15 g of which saturated fatty acids: 14 g
Carbohydrates: 5 g of which sugars: 4 g
Protein: 2 g
- Sodium: 0.001 g
Our coconut milk is derived from extracting the flesh of fresh organic coconuts. Once extracted, the flesh is grated and mixed with water to obtain a paste. The mixture is cold pressed and then packaged in cans without bisphenol or phthalates.
La Maison du Coco's 15% fat organic coconut milk is produced to the social, economic and environmental standards of fairtrade.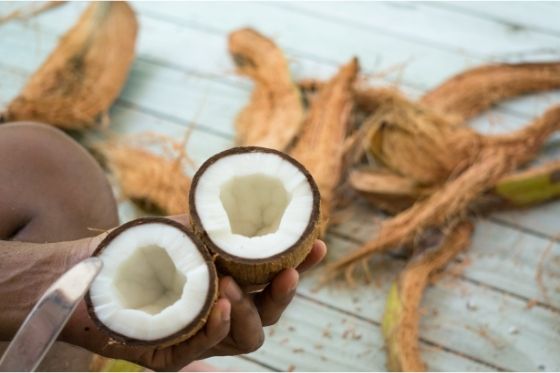 Our range of organic and fairtrade certified packaged products.